Last week the world breathed a small sigh of relief as the Paris Climate Change talks came to a positive conclusion and the assembled countries agreed to slow and ultimately reverse carbon emissions. Every country has to play its part in this – and Scotland is proud of its existing commitment to cutting emissions.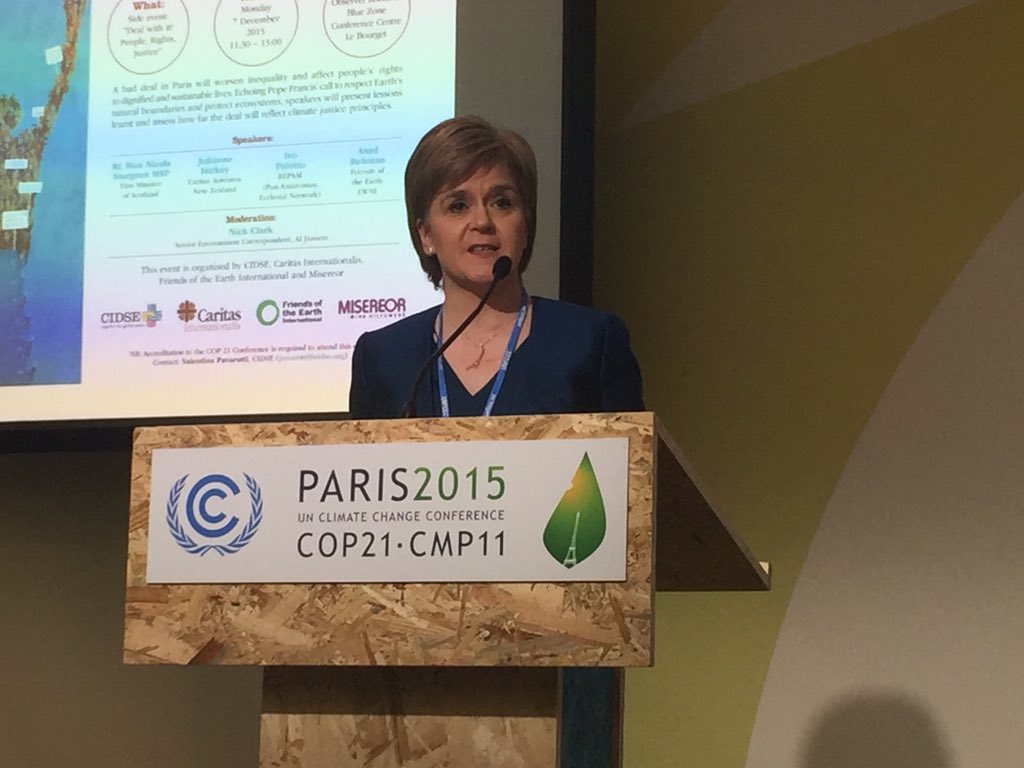 There are many ways countries can reduce the amount of fossil fuel they burn but there's no escaping the fact that transport is a big (and rising) source of greenhouse gases in Scotland and that active travel can play a huge role in reducing emissions. The ECF calculated that we could achieve 12 to 26% of the target reductions for the transport sector  if we all cycled like the Danes – and the brilliant thing about bikes is that they exist now, they're a technology that's already well nigh perfect, and people will use them if they're given the conditions to ride safely, conveniently and directly to where they want to go.
This week, the Scottish government released its draft budget – and we would have hoped that with the ink barely dry on the Paris agreement, that its spending priorities would reflect the ambition the whole world has signed up to to keep global warming to below dangerous levels. Sadly, we were disappointed
Spokes, as ever, have the details – and there is enough uncertainty over how money is allocated that there might be a few extra thousands here or or there – but the headline figure spells out this government's priorities pretty clearly:
"trunk road spending up a massive 18% to £820m, with rail down by 7%."
Meanwhile, the money for Cycling, Walking and Safer Streets (that's the main source of funding that local authorities use to build cycling infrastructure) is down:
"The CWSS Fund (Cycling, Walking, Safer Streets) – the most basic active travel fund, on which all Scottish Councils rely for base active travel funding, and to raise match-funds from elsewhere, is slashed by 25% from £8.0m to just £5.9m."
Remember, this is a government with a 'shared vision' of 10% of journeys by bike by 2020 – a vision that's looking increasingly hallucinatory with every year that passes. You cannot build cycling without long term substantial investment. You cannot cut car dependency (and the closure of the Forth Road Bridge has shown how car dependent Scotland is, even in the densely populated Central Belt) by building more and more trunk roads. If Scotland wants to play its part on the world stage then it needs to recognise this and embrace the priorities of the future.
If this bothers you as much as it does us, then you need to act. Tell your MSPs what you think of the budget before it's set in stone. Follow the Walk Cycle Vote campaign and make sure that active travel is firmly on the agenda at next year's Holyrood elections. And above all, make sure you make it along to next year's POP to tell the parties in person that Scotland needs to change. It's not too late – but it will be soon.
Wishing and Hoping Once More